Social Media Business Garden Bucharest keeps you up to date with all the news from a large-scale project. The Business Garden complex is the sixth of its kind in Europe, and the first in Romania, and offers you a multitude of facilities.
We at Vastint Romania have set ourselves the mission of creating spaces where your employees can perform and feel like at home, even in the office. Whether you use Instagram to find out all the news, or choose LinkedIn, Business Garden Bucharest provides you with several social media networks, through accounts designed to inform and keep you informed with all the news in your office building.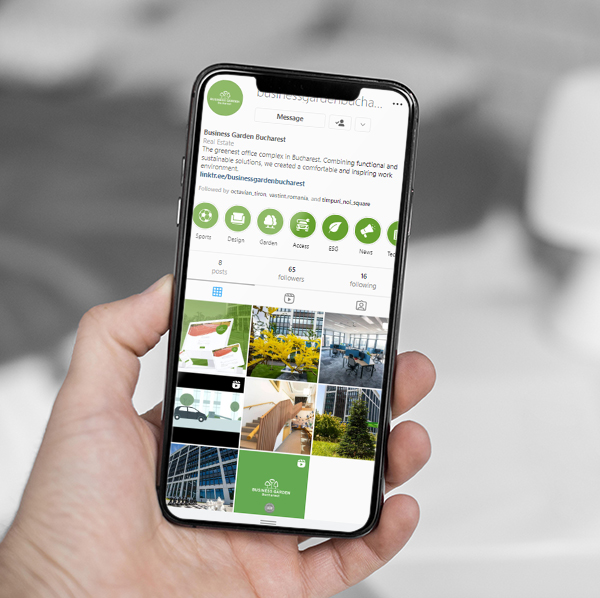 We all know that in the age of technology, social media is making its mark on our lives. Certainly, we can talk about personal purposes such as remote human connection and communication. Also, from a professional point of view, they represent an opportunity. What's more, you can benefit from easier brand marketing and more openness to the project.
This is what Business Garden Bucharest aims to achieve through scocial media. To inform you about the latest events and to present you the benefits of being a member of our community.
Connect on social media with Business Garden Bucharest and stay on trend!