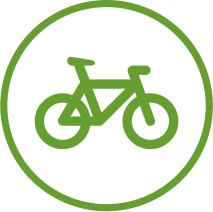 Cyclists
amenities
Business Garden is designed with special emphasis on environmentally friendly elements.
• surveillance cameras;
• 24/7 security;
• showers and locker rooms;
• indoor and outdoor covered bicycle parking.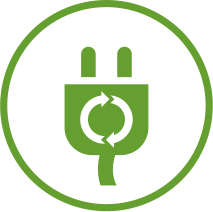 Green
energy
Sustainability in energy begins with the LEED Platinum certification proves that the project is based on environmentally friendly and energy efficient solutions.
• underground parking with dimmer lighting;
• motion sensors for lighting in toilets, stairs and corridors;
• intelligent lighting equipped only with LED bulbs.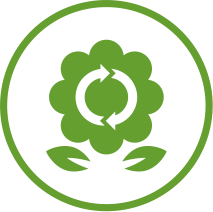 Healthy
ventilation
The ventilation and air conditioning system has been selected to provide a welcoming and healthy indoor environment.
• supply of fresh air from outside (windows that open every 2.7 m);
• volume of fresh air supplied in offices: 50 m3 / h / person;
• in the toilets, the system ensures 10 air changes per hour.

Priority
parking
The project includes a common underground car parking lot. We are nature friendly, so charging stations have been installed.
• Building A, B, C – 750 spaces in total;
• 3 electric charging stations under building C – spaces 128, 129 and 130;
• Tenants can charge their electric cars during their stay at the office.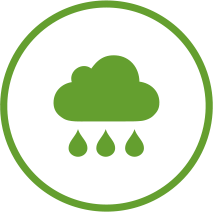 Water
reduction
Part of our sustainability features, we want to minimize the footprint we leave on the environment, so we have implemented flow reducers to save water consumption.
• toilets are equipped with intelligent systems to reduce water waste;
• we have rainwater collection and management systems;
• in total, we are proud of a water consumption reduction of up to 68%.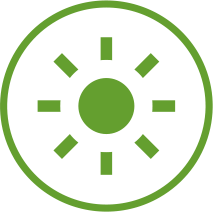 Natural
light
Our offices benefit from excellent natural light, panoramic views, good sound insulation and the maintenance of a constant interior temperature, thanks to the high technology of the windows.
• high efficiency glass facades with optimal thermal insulation;
• total heat transfer coefficient <1 W / m²K;
• ceiling height of 3m, in office areas.